Franchising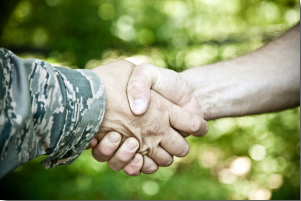 Sarge's is looking for a few good men and women!
Our goal is a simple one! We provide only the best sub sandwiches with the freshest & highest quality meat. Our subs are sliced in front of our customers so they can see the freshness. Our dedication to our customers is what keeps them coming back for more.
Sarge's customers are loyal and love our brand for what it stands for. They want the respect they deserve as Americans! Not only do they receive that respect from us, but we are also caring and understanding.
Our customers also love the fact that Sarge's is a big supporter in many foundations. This sends a message that we want to do our part in the community. Just read some of our reviews to understand how our customer's feel.
Sarge's has some very attractive entry offers that will make it easy for you to become part of a franchise that will be the next big name in subs! If you are interested in joining the Sarge's family, please contact us by email through the Contact US page. You will receive an email reply within 24-48 hours.
We will not be happy until there is a Sarge's outside every military base in America!
Nothing found